Volkmann Engineers and Manufactures High-Quality, ATEX Certified, High-Performance Pneumatic Vacuum Conveyors
See What We Do In One Minute!
Volkmann high-quality, high-performance pneumatic vacuum conveyors, bulk bag unloaders, rip and tip stations, hoists, delumpers, dust collection systems, and weighing and dosing systems offer a complete, fully contained powder handling system for the safe material transfer of fine chemicals, granules, pellets, tablets and small components. Volkmann systems are particularly well-suited to dust-tight, segregation-free and damage-free dense phase conveying of powders under vacuum. With features such as "No-Tools" disassembly and easy cleaning, as well as designs conforming to cGMP standards, air-driven Multijector
®
vacuum generation and ATEX certification for explosion-proof applications – it's no wonder Volkmann is leading the industry with powder and granule vacuum conveyor solutions.
More
Volkmann Offers Simply the Best Turnkey Solution in Metal Powder Handling for Additive Manufacture
With Volkmann systems for additive manufacturing, you have a complete process to optimize production. We offer:
More
---
VOLKMANN is proud to participate in the research project Industrialization and Digitalization of Additive Manufacturing (AM) for Automobile Series Process – IDAM.
Sponsored by the German Federal Ministry of Education and Research (BMBF) under the call "line integration of additive manufacturing processes".
Research Project Coordinator: BMW Group - Learn more.
VOLKMANN BLOGS
Volkmann Engineer Explains Uses for Pneumatic Vacuum Conveying on Fluid Power Podcast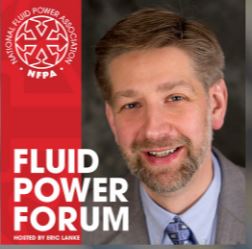 More and more engineers want to know how to move products and materials of all kinds as fast, safely, and efficiently as possible and they see our approach as a novel way to automate a wide range of material handling tasks Learn more.
Read more blog posts about the latest developments in our products, service and industry trends.
---